The Sound
of Art Nouveau
He loved Art Nouveau – the arts and the music of this era. It is a perfect match: the legacy of Ferdinand Wolfgang Neess, the exquisite Art Nouveau collection in the Museum Wiesbaden and the International Flute Competition, which was launched in his honor.
After the pathway for the donation of my collection was prepared, with so much help from my wife, I felt very joyful. Now I know where my collection is going, that's a security I didn't have before...
said Ferdinand Wolfgang Neess during an interview with Ingeborg Salm-Boost in the summer of 2018.
At that time, the Wiesbaden patron was almost 90 years old and had decided to donate his extensive Art Nouveau collection to the state of Hessen. A collection that is undoubtedly one of the most impressive of its kind in the world: refined furniture and artistically curved lamps, sculptures and candlesticks, pictures, and glasses. An art collection for which - and: in which - Ferdinand Wolfgang Neess lived, since the Weisse Haus, an Art Nouveau icon in Wiesbaden, was his home for decades. His love for this style developed at an early age: Neess grew up in Bad Nauheim - a place where Art Nouveau plays an important role, as it does in Wiesbaden. Neess himself began collecting Art Nouveau objects as early as the 1960s – it was to become the largest private Art Nouveau collection in Europe.
Only a few kilometers away from the Weisse Haus, his splendid collection found its new home in 2019: since then, around 500 objects can be viewed in a permanent exhibition in the south wing of the Museum Wiesbaden, which was specially prepared for this purpose. The F. W. Neess donation was inaugurated on Ferdinand W. Neess '90th birthday. Since then, thousands of visitors from Germany and abroad have viewed the unique collection.
And so, Ferdinand Wolfgang Neess' legacy lives on, the love of art lives on, attracts people from all over the world - and establishes Wiesbaden's position as one of the internationally influential centers of Art Nouveau.

Art Nouveau
and Flute Music
In Ferdinand W. Neess' life, two areas played essential roles: his Art Nouveau collection and his flute playing.
The following quote describes the importance of his music making in his life:
I always find the immateriality of music to be an enormous relief compared to the material and financial burden that the collection imposes on me. In the world of sounds I'm always able to collect myself again and recover. Above all, it gives me inner strength when I thrive in playing the flute. These may only be brief moments, but I still experience musical highlights as something enormously inspiring.

Ferdinand W. Neess
An art lover. Art Nouveau. Flute Music: an inseparable liaison. While the Art Nouveau movement, which was revolutionary around 1900, provided answers for a utopian, aesthetically determined form of society intending to eliminate the boundaries between life and art, it also found its expression in music - in which the flute (as an orchestral, chamber music and solo instrument) played an increasingly important role.
This is how the passion of an individual, namely Ferdinand Wolfgang Neess gives us all joy!
And all of this is happening in Wiesbaden.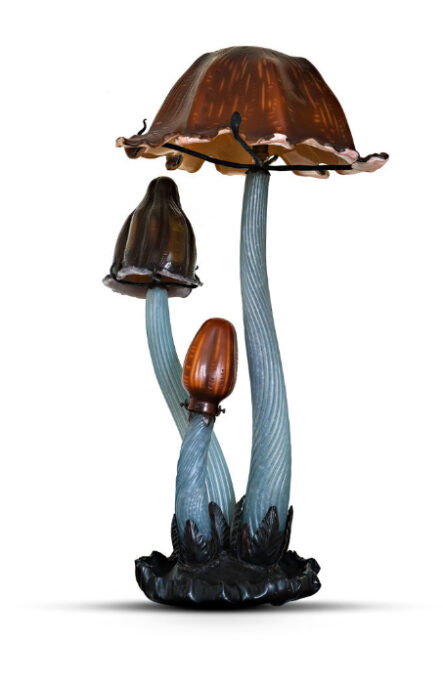 Flute Competition